Plenary speakers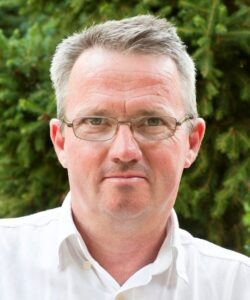 Dr László Orlóci
Director, ELTE Botanic Garden

A quarter-millennium-year history – Eötvös Loránd University Botanic Garden (ELTE Füvészkert)
After graduating with a degree in horticultural engineering, Dr. László Orlóci began working in the profession at the Eötvös Loránd University as a chief gardener. Since then, he has been working at this institution since 2004 as a director. Between 2008 and 2012, he organized and managed the complete reconstruction of the Herb Garden, in recognition of which ELTE awarded Pro Universitas. Experience in gene conservation as well as maintaining collection gardens in practice dates back as far as 38 years.
He founded his own nursery in 1986, where he put into practice the theories of propagation and cultivation of evergreens and deciduous trees. It focused primarily on the breeding of cypresses, hybrid cypresses, ginkgo, and the increasingly popular Chinese silkworms, and on the improvement of their cultivation technology. The results of its plant breeding activities are 16 state-certified varieties in Hungary, 4 EU-certified varieties, 4 patented domestic plant varieties and 3 varieties patented by the CPVO. In recognition of his work pictured, he was awarded the Rudolf Fleischmann Prize.
He also qualified as an engineering teacher after graduating from doctoral school to expand his knowledge. During his work in the herb garden, he also taught in high school for 32 years as a vocational teacher and engineering teacher. In addition to managing the garden, he worked as a researcher and research director at the former NAIK Fruit and Ornamental Research Institute. The institute, which has recently merged with the university, now continues to operate under the name of the Hungarian University of Agricultural and Life Sciences, where it is the group leader of the Research Group on Ornamental Crop Production and Green Surface Management. As the professional leader of the Pannon Breeding research program created by him, the aim is to improve the agricultural utilization of areas with sensitive ecology in Hungary and to apply the research results achieved in this field in practice.
Since his young age, he has taken on a number of professional roles, getting to know the Hungarian horticultural sector, and based on his achievements and activities, he has gained serious domestic and international recognition. Thanks to his experience, in addition to several committee and expert memberships, he is currently the chairman of the Interprofessional Organization of Hungarian Ornamental Gardeners and a member of the management of several non-governmental organizations.
Read less
Read more
---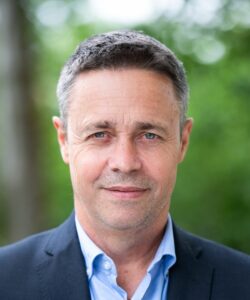 Dr Paul Smith
Secretary General, Botanic Gardens Conservation International, UK

Enabling responsible exchange of plant material for conservation and research?
Dr Paul Smith is the Secretary General of Botanic Gardens Conservation International (BGCI). BGCI is the largest plant conservation network in the world, comprising >650 member institutions in 100 countries. BGCI leads the Global Tree Assessment, and recently published the State of the World's Trees Report showing that one third of the world's 60,000 tree species are threatened with extinction.
With a career spanning 30 years in conservation, Paul joined BGCI as Secretary General in March 2015. Prior this, Paul was Head of the Royal Botanic Garden, Kew's Millennium Seed Bank for nine years. Paul trained as a plant ecologist, and is a specialist in the plants and vegetation of southern Africa. He is a Trustee of the National Botanic Garden of Wales, Chairman of England's Arboreta Advisory Committee and co-chair of IUCN Species Survival Commission's Plant Conservation Committee.
Read less
Read more
---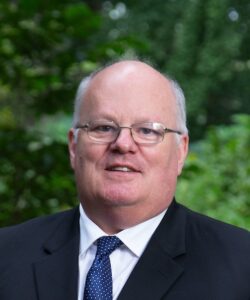 Dr Peter Wyse Jackson
President, Missouri Botanical Garden, USA

Developing and implementing a post-2020 Global Strategy for Plant Conservation
Peter Wyse Jackson is the President of the Missouri Botanical Garden and George Engelmann Professor of Botany at Washington University in St. Louis, U.S.A. Prior to joining the Missouri Botanical Garden he was Director of the National Botanic Gardens of Ireland.  Wyse Jackson obtained a B.A. (Mod.) in botany and an M.A. from Trinity College Dublin, where he subsequently received a Ph.D. for work on the taxonomy of Irish Cruciferae.
Wyse Jackson has played an influential role as a leader in the international botanic garden community for more than 30 years.  He was a founder of the organization that became Botanic Gardens Conservation International (BGCI) and led it as Secretary General from 1994 until 2005. He was a leader in the development of the U.N. Convention on Biological Diversity's Global Strategy for Plant Conservation in 2002 and is Co-Chair of the Global Partnership for Plant Conservation and Co-Chair of the Council of the World Flora Online Consortium, an international project to present a Flora of the world online.
His publications include ten books and over 300 scientific papers and other articles. He has lectured on plant conservation and botanic gardens in 68 countries.  His recent research includes work on botanic gardens, plant conservation and Irish ethnobotany.
Read less
Read more
---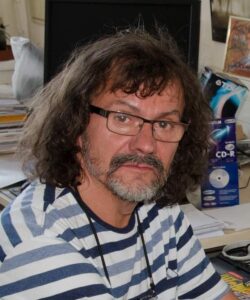 Prof. János Podani
Institute of Biology, Eötvös Loránd University, Hungary

Darwin revisited – The Coral of Plants
János Podani is professor of botany and plant ecology at Eötvös Loránd University, Budapest. After graduation, he started to work as an ecologist at the Research Institute of Botany of the Hungarian Academy of Sciences, located in the botanical garden at Vácrátót. He received a PhD degree in plant sciences at the University of Western Ontario, London, Canada.
Then, János returned to his alma mater, and served as head of the Department of Plant Systematics, Ecology and Theoretical Biology for more than ten years. His interest is focused on numerical ecology and systematics, with special attention to methods of revealing and visualizing different aspects of biological pattern. Most of his papers are devoted to community ecology and were published in international journals such as Ecology, Oikos, Ecography, and Journal of Vegetation Science, to mention only a few.
His book, Introduction to the Exploration of Multivariate Biological Data appeared in three languages. In the field of systematics, János has long been interested in the theory of phylogenetic classification and nomenclature. His papers appeared in Systematic Biology, Cladistics, and Taxon. Recent results of his methodological studies, related to the subject matter of his lecture, were published in Evolutionary Biology and Acta Societatis Botanicorum Poloniae. A textbook, Evolution and systematics of plants (Archaeplastida) – Ordering without orders, received three editions in Hungarian, while the fourth, revised and updated version is in preparation.
Read less
Read more
---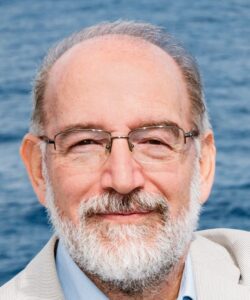 Dr Michael Kiehn
Head of the Core Facility Botanical Garden, University of Vienna, Austria - Vice-President of International Association of Botanic Gardens

The new Action Plan for European Botanical Gardens – strenghtening BGs and their future programs for conservation, research, education and public outreach
Born in Germany in 1958, Michael Kiehn studied Biology in Saarbrücken and Kaiserslautern (Germany) and in Vienna (Austria), and received his Ph.D. in 1986 at the University of Vienna. Since 2006 he is a.o. Univ.-Professor in Botany and Head of the Core Facility Botanical Garden at the University of Vienna.
His fields of research and teaching include: phylogeny, evolution and radiation of angiosperms with special focus on islands; nature conservation nationally and internationally; history, tasks and strategic planning of Botanic Gardens; and science education of botany. Michael Kiehn published more than 300 scientific papers in peer reviewed journals, books, or symposium reports.
He is member of the Austrian Biodiversity Commission and, since its foundation in 1998, the elected speaker of the Austrian Botanic Gardens Working Group. Currently he also serves in several international functions, such as Vice President of the International Association of Botanical Gardens (IABG), as elected Austrian representative for the European Consortium of Botanic Gardens, as chair of the IPEN-Coordination Group (International Plant Exchange Network), as Steering Committee Member of the European Native Seed Conservation Network (ENSCONET), and as member of the IUCN Seed Conservation Specialist Group.
Read less
Read more
---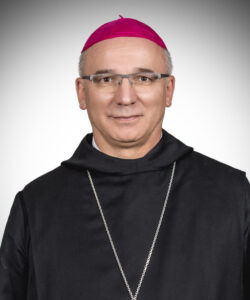 T. Cirill Hortobágyi OSB
Archabbot Pannonhalma
After having graduated from the Benedictine High School run by the Archabbey of Pannonhalma in 1977, he joined the Benedictine community there. After the obligatory military service, he earned his M. Div. in the School of Theology of his monastery. Then he studied at Eötvös Loránd University, majoring in biology and geography. From 1991 he had served as prior of the monastery and he had also been the financial deputy of the Archabbot. Since 16 February 2018 he has been Archabbot of Pannonhalma and President of the Hungarian Benedictine Congregation.
As prior, his main task was to oversee the restoration of the buildings of the Archabbey for the Millennium of the foundation, which was celebrated in 1996. He also launched a new Abbey product line using old recipes contained in ancient manuscripts of the monastery. In the 2000s, he guided investments and directed developments of the Archabbey based on the concept of long-term tourism. He is a regular lecturer on ethical economy, sustainability, organisational development, and herbalism.
Read less
Read more
---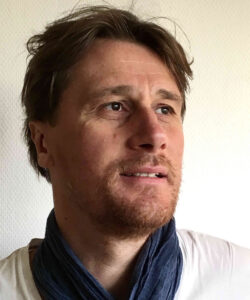 Philippe Bardin
Head of Plant Conservation Programs, Conservatoire botanique national du Bassin parisien / Muséum National d'Histoire Naturelle

The review of European progress towards the GSPC 2011-2020 in a nutshell – Filling the gaps in line with the new vision for the Bern Convention for the period to 2030
Graduated in Ecology with an expertise in plant genetics and demography, Philippe took in 2008 the lead of the conservation department of the Conservatoire botanique national du Bassin parisien at the Muséum National d'Histoire naturelle, managing both a seed-bank and a conservatory garden, and has been supervising many programs of plant conservation in the wild over the last twenty years.
He promotes the Global Strategy for Plant Conservation within the network of French Conservatoires Botaniques Nationaux and was appointed French Focal Point for the GSPC in 2013.
Since 2017, Philippe is chairing the PLANTA EUROPA network that has implemented the first two European Plant Conservation Strategies between 2001 and 2020.
Read less
Read more
---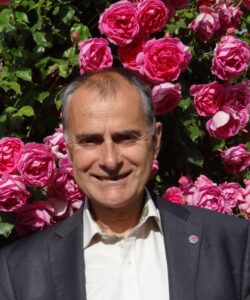 Daniel Boulens
Environment Expert, Former Head Gardener of Lyon, France

The future of a botanical garden in a medium-sized city in France
A challenge to adapt the missions of the garden to the diversity of the missions that the community must carry out for the population. What are the priorities? What is the best strategy for the botanical garden? Which alliances?
Was born in 1955 in Thonon les bains, in the French Alps.
In 1978, he graduated from Grenoble University for a master degree related to a phytosociological and botanical investigation in the Alps. From 1978 until 1980, he attended the National Agronomy Institute in Paris, and was graduated agronomy engineer.
His first job was working as technical manager in a large nursery, where he used new original methods conditioning the roses.
In 1983, he left to work in landscape design and project manager in Saudi Arabia, near Riyadh. He learned the plants of the arid zones and how to save water adjusting the water irrigation systems.
In 1985, he returned to France and take up a position in the parks management of the city of Chambéry. In 1988, he became director of the parks and landscape services department in the City of Grenoble, where he was also in charge of the cleanliness dept. He developed a green master plan and implemented an important floral program, recognized in France with a special award.
In 2001, he joined the City of Lyon, where he is now the General Manager of the Open and Green Spaces Department. He is also in charge of the botanical and zoological gardens of the third city of France.
He is involved in many different national and international associations.
Daniel Boulens was a lecturer in many countries (France, Switzerland, Germany, Spain, Italy, New Zealand, Japan, …) to teach Sustainable Management in Parks and Gardens. He went especially in China (Changzhou, Shanghai, Hong Kong), to explain how his parks and gardens Dept include an eco-friendly management in the daily work, preserving a high standard of quality, which has been awarded the certification iso 14001 in 2005 and 2008.
He proposed to the World Federation of Roses Societies (WFRS) to host the world convention of this federation in Lyon in June 2015. The world Congress gathered more than 650 participants from 35 different countries. He was totally involved with this international event.
Daniel Boulens is a perfect choice to pay a tribute to the gardens, to the people involved in the creation and maintenance of parks and gardens, and also the citizens! He was the organizer of the French Congress of Directors of Public parks and Gardens held in October 2017 in Lyon, whose theme will be "Parks and green spaces, a contribution to a good health".
He was a founding member of the new association WUP. He is still a member of the World Urban Park Association. He was graduated in 2017 as the first "Certified Park Professional International" in France from the Indiana University (USA).
October 2018, he was a speaker at Melbourne WUP congress. The theme of his lecture was about the rankings between the cities in the world according to "green" criteriae.
In the first months of 2022, he gave many lectures in France, Spain, Italy, about the evolution of the biodiversity, plants, animals, in relation with the climate changes. He promotes the development of urban forests and green canopy to reduce the urban heat island in the cities. He is also an expert in the field of heritage and historical gardens.
Read less
Read more
---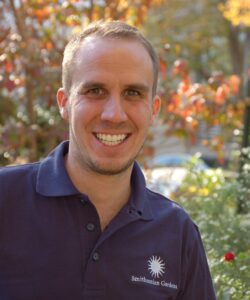 James Gagliardi
Supervisory Horticulturist - Freer/Castle/Haupt/Rose/Ripley Garden, Smithsonian Gardens, Washington DC, USA

Smithsonian Gardens an Urban Oasis in Washington, DC, USA
James Gagliardi is a supervisory horticulturist with Smithsonian Gardens in Washington, DC. He is creator of the Smithsonian Gardens Pollination Investigation. He is also the editor of the Smithsonian's first gardening book, Encyclopedia of Garden Plants for Every Location. James studied horticulture at the University of Connecticut and went on to earn a master's degree from the Longwood Graduate Program in Public Horticulture at the University of Delaware. He previously served as the horticulturist for River Farm, the headquarters of the American Horticultural Society in Alexandria, Virginia.
Smithsonian Gardens is a vibrant and vital part of the Smithsonian experience for more than 25 million annual visitors making it one of the most highly visited public gardens in the world. As living classrooms and urban sanctuaries, the gardens provide a memorable and relaxing destination while educating an international audience.  As part of the world's largest museum, education, and research complex, Smithsonian Gardens extends the Smithsonian's museum experience with 13 public exhibition gardens often called the Smithsonian institution's "museum without walls." Staff also produces interior exhibits and horticultural displays around the Smithsonian, develops educational programing, and manages artifact, archival, and living collections.  James will share some of the successes and challenges of connecting people to plants among a diverse and sprawling urban campus.
Read less
Read more